1. MR Side chair – Ludwig Mies van der Rohe.
Designed in 1927, Mies' MR side chair was the supremely distilled version of Breuer's earlier experiments with tube steel furniture. Mies' forays into cantilevering led to the defining elegant floor-to-seat radius, which functionally spreads the stress through a larger area, and thus beautifully illustrates the Bauhaus mantra of form follows function.
2. Superlegerra – Gio Ponti
Ponti's 1957 reimagining of a vernacular chair from the Italian seaside town of Chiavari is perfectly balanced and remains one of the lightest hardwood chairs around. Considered a true classic today, it is a vindication of the 'update' approach, proving that there is often merit in seeking to make that which is already considered good exceptional.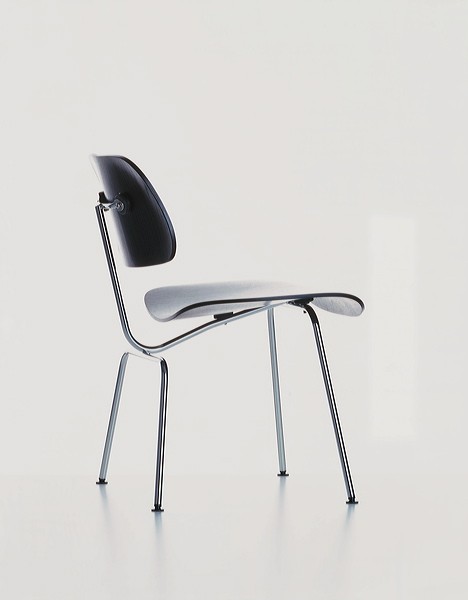 3. DCM – Charles & Ray Eames
The Eames' have the priveleged position, as the original perfectors of multi directional ply molding, of being the ones that wrote the book on its aesthetic application. DCM continues to be the chair against which all other molded ply chairs are judged.
4. Standard Chair – Jean Prouvé
The more times I see this chair the more I love it. Prouvé was the consummate master of the technical style. In the Standard chair he managed to make a chair driven by a functional concept (thicker back legs to take the extra stress they receive) and evolve it into an intriguing aesthetic proposition.
5. Chair No. 14 – Michael Thonet
The classic bentwood design from the originators of the form, No. 14 is an aesthetically cohesive, highly functional response to demand for cafe style chairs in Europe in the late 1850s. With flat packing capabilities, simple and cost-effective industrialised manufacture, and a sales record in the 10s of millions, it remains a chair that, with only slight updates, has stood the test of time.